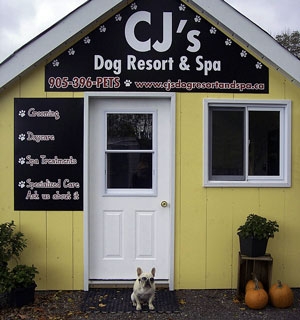 I am a certified pet groomer with over 29 years of experience. I attend grooming seminars regularly to keep up with the trends. Individual attention is given to each and every dog in a calm, relaxing non-toxic environment.
No restraints or grooming aids. Heated and air conditioned. Your dog's best interest is my number one concern.
Pricing will vary depending on the breed, condition of coat,
and willingness to be groomed.
Please call to set up a consultation with your dog.

Coat Brush Out
Full Pet Groom Style & Cut
includes the works!